The idea of volunteering abroad or as part of a long-term trip is something that appeals to many people. The combination of exploring a new destination and being able to help local people or causes is fulfilling and empowering.
Volunteering isn't always what those expect it to be, so it is important to do your research beforehand, to enter into a project with your eyes open, and to have realistic expectations about what you can achieve and the type of results you can expect.
For those who do their research and plan for something that suits them, as well as the organization they will be volunteering with, then it can be a wonderful and life-enhancing experience that is great for everyone involved.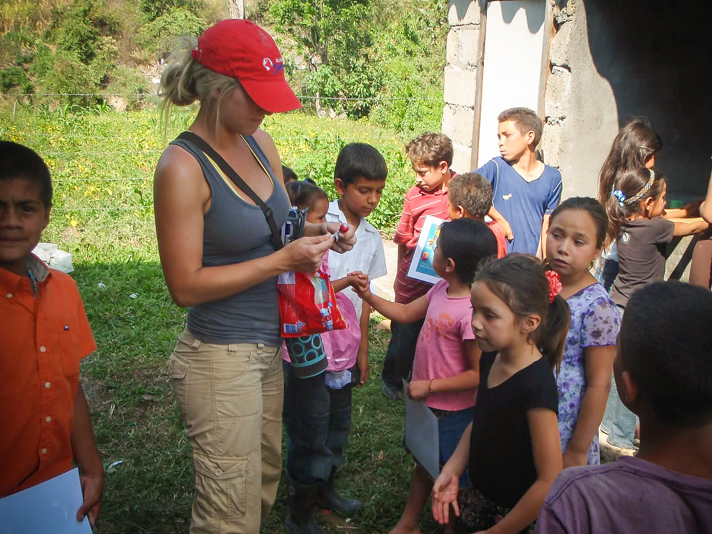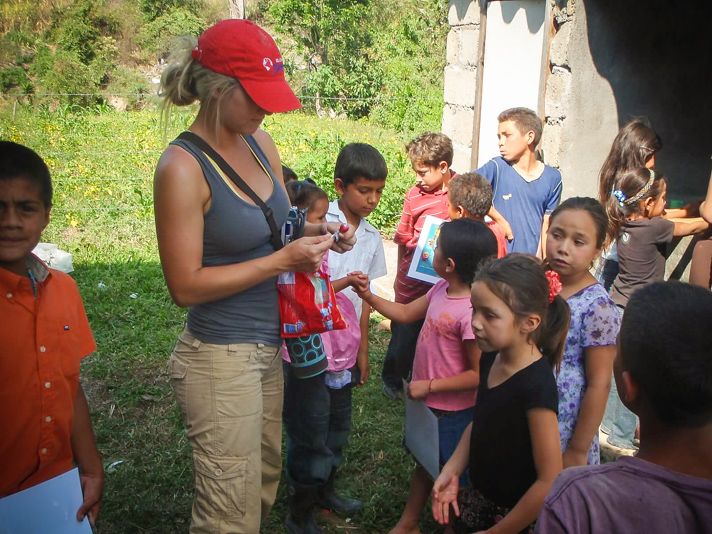 The Ethics Of Volunteering
Although the idea of volunteering seems like a wholly good thing that will have a positive impact, it is important to research that the work you will be doing is ethical.
Unfortunately, it's become all too common that some organizations and non-profits bringing in Western ideas and volunteers to developing countries cause more hard than good.
"One of the hardest things for new, eager volunteers to understand is that not all organizations—even non-profits—are doing good, necessary work that ethically develops the communities and eco-systems where we volunteer our time. For that reason, take a step back from the planning and instead learn more about core problems facing development projects when they bring in Western volunteers and ideas." -Shannon O'Donnell, A Little Adrift
The best projects are those that receive support from the local population. An organization should be working with the local community as opposed to trying to change things against their will.
Consider how your volunteer work will support the area in which you are working and the kind of impact you volunteering there may have- both the direct impact and the indirect implications of you working in that area.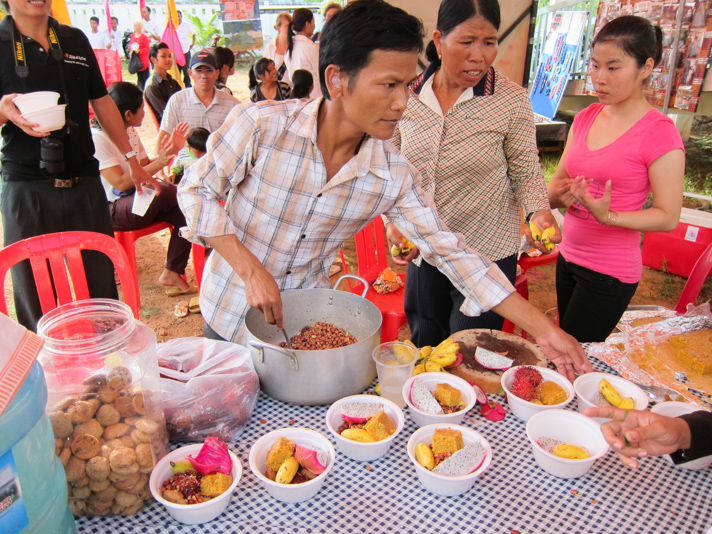 Is Volunteering Right For You?
One of the challenges that people taking a volunteer travel trip may encounter is that the work itself may be quite different to what they were expecting. While many people think that volunteer travel can involve something quite exciting, such as diving to tag beautiful sea creatures with GPS trackers, the majority of volunteer projects will usually involve a lot of hard work.
If you have never volunteered before, then it is usually worth starting to volunteer with a local project in your community before committing to international volunteer roles, just to be sure that it will be the right thing for you.
There are countless types of volunteer opportunities, so identify what it is you would be most interested in.
It is also important to look at the skills that you have to offer a volunteer organization, whether you speak another language, have medical experience or have a particular talent for construction. Then, think about how those skills can be applied in a volunteer role.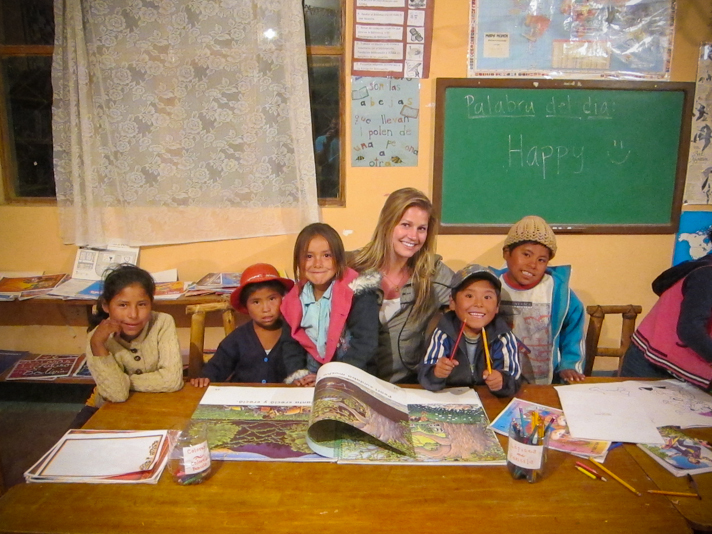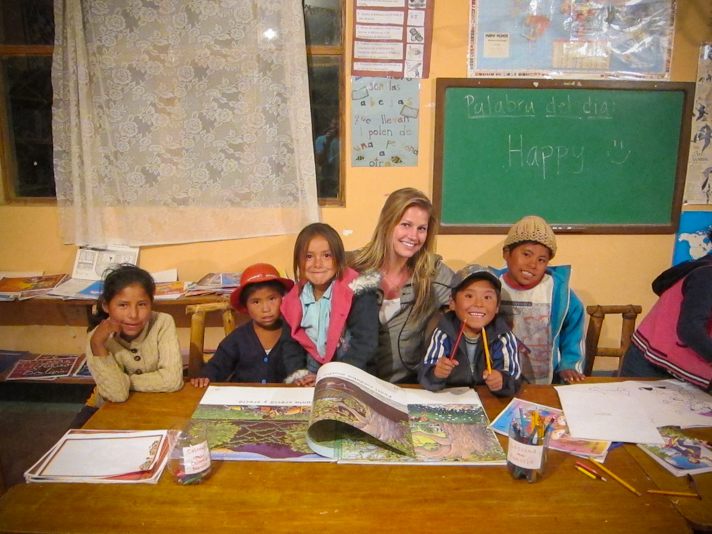 What To Look For in an Organization
Picking the right organization that offers the right volunteer opportunity for you can often be a difficult choice, as not all organizations will offer the same support and the same experience.
It's important to be aware that there are situations in which some volunteer organizations are not always run purely for charitable reasons. If you are fundraising or have to pay for a fee for your volunteer opportunity, then it is important to know where the money is going and that the money ends up in the right place.
It is also important to know how much total contribution you are expected to make, both in terms of the time you need to dedicate to the project and the money you will need to either raise or pay to the organization.
As you are considering these aspects, it is also worth considering how much time you are willing to commit to your volunteering opportunity. Do you want to work 8-hour days, six days a week for the organization? Or, are you looking for a more balanced experience taking up a few hours, three or four times a week?
The vital part of choosing the right volunteering experience is to do your research, make sure you are aware of the commitment you are making, and to see what others have said about the same volunteering work.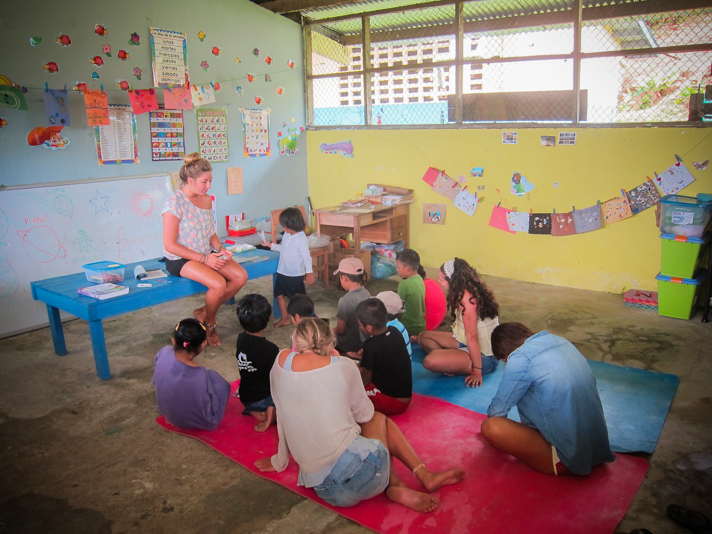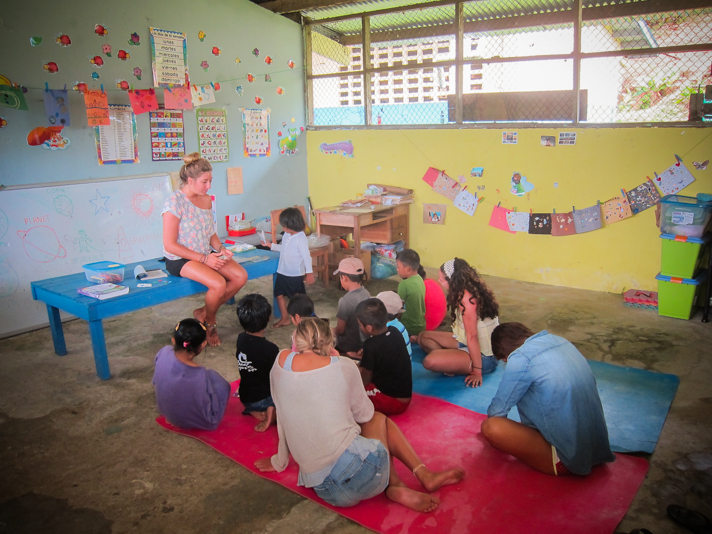 Fundraising for Your Volunteer Work
One of the realities of being a volunteer is that all charities and organizations need funding. They will most likely ask you to either fundraise a certain amount before agreeing to your volunteer placement, or they will ask you to raise money while you are volunteering.
This is because providing volunteers with accommodation, food, tools, health and safety equipment and everything else they need to do their work does cost money. If you are being asked to raise money or make a contribution before starting your volunteer placement, asking the organization about what this money will be used for is important.
When it comes to fundraising, there are a variety of different platforms that can be helpful for receiving donations and keeping track of money raised. But, many charge fees of 5-10% to cover their expenses.
The best and lowest cost online fundraising platform that I've found is You Caring, which has 0% fees. The only fees are from Paypal (typically, 2.9% + $.30) when donations are made by credit card or debit card.
Once you have started work as a volunteer, keeping in touch with your donors is also a great way to let them know how their support has helped you to make a big difference for your chosen cause.

Types Of Volunteering
Depending on your skills, the type of experience you are looking for and your own interests, there are a variety of different volunteering opportunities available as you travel.
Keep in mind, volunteering isn't just about traveling abroad or getting your hands dirty either. Many non-profit organizations need administrative, fundraising, marketing and legal help more than anything, which people can volunteer their time from remotely.
For those looking to volunteer their time and energy abroad, here are some examples of volunteer roles to explore:
Event Volunteering
If you would like to travel but don't have a lot of time to be able to offer, or are looking for a fun and rewarding experience, then volunteering for a particular event can be very exciting. Volunteering your time as staff for events such as charity concerts and charity fun runs can all help these organizations to raise money.
There are also opportunities to volunteer at big sporting events. In 2012, I was a Team USA volunteer for the Paralympic Games in London. It was a fun, rewarding and unforgettable experience.
Teaching and Educational Volunteering
For those who have a qualification in teaching or have experience in helping people to learn English as a second language with a TEFL certification, this can be put to good use by educational charities.
TEFLPros is an award-winning online certification course for anyone who is looking to teach English abroad or online and begin a life of teaching, learning and traveling to places that you can only dream of. TEFLPros is woman-owned and operated by a teacher trainer who understands all the ups and downs of what it's like to follow this path. TEFL certification is a requirement for most reputable schools and the TEFLPros course will not only make sure you are fully prepared to teach but also provides lifetime job assistance for all grads.
Organizations, such as Room to Read, are dedicated to improving literacy around the world. I volunteered with Biblioworks in Bolivia and helped fundraise to host their first-ever book fair in the city of Sucre. I've also helped raise money for an orphanage in Peru called Peruvian Promise. The money we raised helped pay for three girls' college educations. Literacy is one of the greatest tools we can give to people so that they can help themselves.
Environmental and Health Volunteering
Working in developing countries is one of the most common types of volunteer travel, and this can be for both skilled and unskilled volunteering. Those with medical qualifications such as dentists, doctors, and nurses are particularly valued, and can either help with general programs, or can be sent in as aid with organizations like Red Cross for medical emergencies like hurricanes and earthquakes.
One of the biggest global issues is access to clean water and is something I highly consider supporting as your first international volunteer experience. Organizations like Global Water Brigades, where I volunteered in Honduras, help improve water quality and bring clean water access to developing parts of the world.
Volunteering with Animals
These are often very desirable volunteering opportunities, and these can include working with injured or endangered animals such as at an elephant or lion sanctuary. There are also many projects that work to support the habitats of these animals, although it is particularly important to research the ethics of the organization you will be volunteering with before committing to the volunteer work.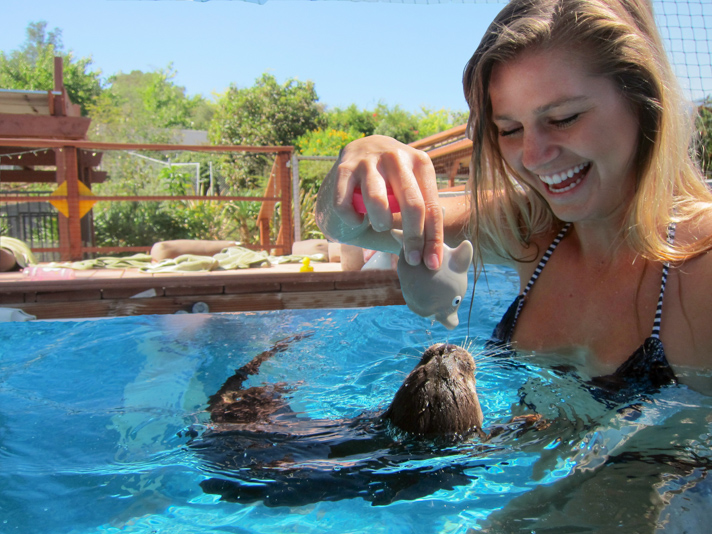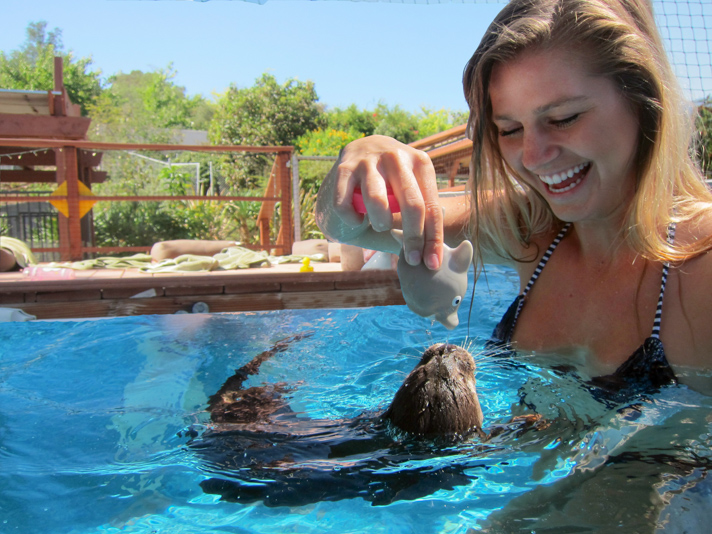 Managing Your Expectations
There are several things to consider before you make the commitment to volunteer, especially if you intend to volunteer on a longer-term basis. If you are looking to be able to travel along with volunteering, make sure you choose a volunteering project that allows you the free time to do this. Many projects will expect you to be able to volunteer for similar hours to that of an employee working a normal week.
It is also worth checking to see if the organization does insist on particularly long days or periods of extended work during your project. You should also find out what the accommodation arrangements will be, as some projects will offer hostel-style accommodation with food included, and others can be very basic. Knowing what to expect ahead of time will help ensure that you aren't uncomfortable with the experience once the volunteer program begins.
It is also important to be realistic in terms of what your work can achieve, as most projects will not see dramatic changes during a two-week or even a month-long volunteer stay.
Many projects take several years to show their impact.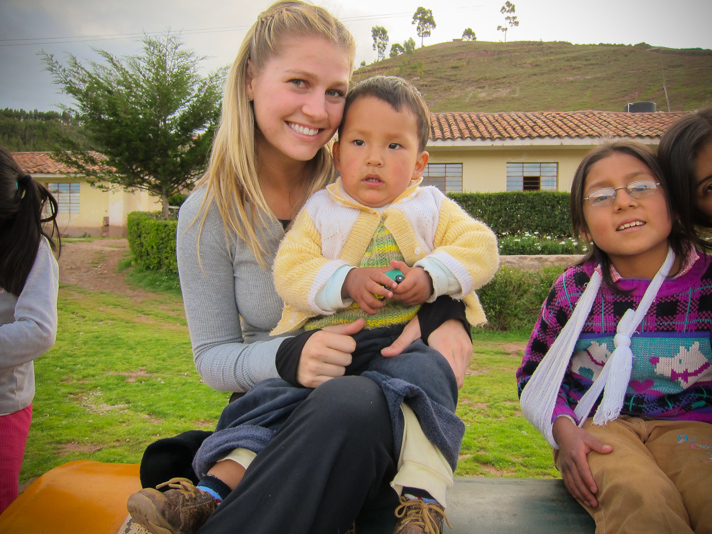 Inspiration To Volunteer
If you have read this guide, and are thinking about taking a trip that allows you to volunteer abroad, I've included some resources below for further information and inspiration.
Volunteering will not be for everyone, but if you can find a suitable position that will allow you to volunteer for a period of time that you are comfortable with, then it can be a tremendously enriching experience for both yourself and those who you are helping.

What Do You Want to Do?
Know you want to volunteer but not entirely sure in what way…or where? Check out GoEco—an organization that sets up trips for those that want to take a volunteer vacation. They operate in over 40 different countries with 150 programs—from working with wildlife to teaching English to kids, so you can go through and see what piques your interest.

Other Helpful Resources, Information & Inspiration for Volunteering Abroad
The Volunteer Traveler's Handbook: How to Find Ethical and Sustainable International Volunteer Opportunities
The Voluntourist: A Six-Country Tale of Love, Loss, Fatherhood, Fate, and Singing Bon Jovi in Bethlehem
It Doesn't Take a Village: The Perverse Effects of Local Aid

So, are you interested in volunteering abroad? I'd love to hear what your plan is or what you've done in the comments below!