Best Places to Visit IN Europe 2023
Whether you're dreaming to embark on the ultimate arctic adventure, discover old and new capitals of culture, or just break away from the usual hotspots, you'll find what you're looking for in our list of the best places to visit in Europe in 2023.
Matera, Italy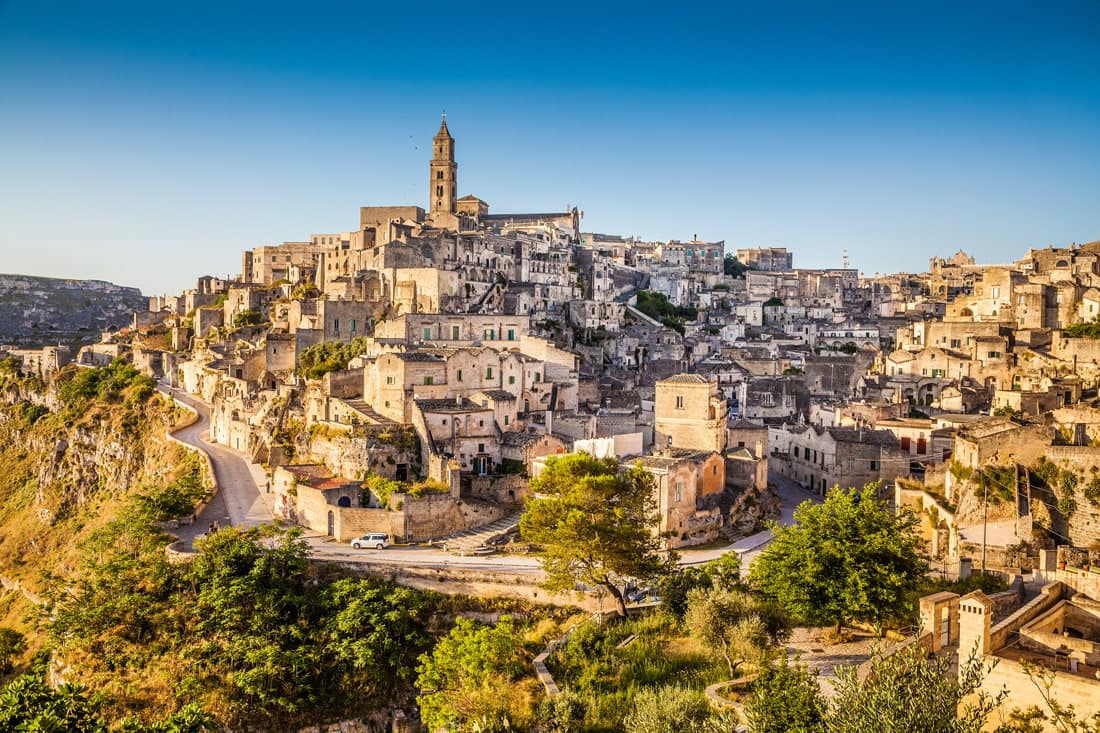 The peculiar architecture, with pale stone walls and ancient cave dwellings (sassi) carved into the hills, should be reason enough to visit Matera, a unique prehistoric-looking city in the deep south of Italy.
But in 2019, the jewel of Basilicata finally got its moment in the spotlight as a European Capital of Culture, alongside Plovdiv in Bulgaria. That alone translated into an endless roll of events and festivities taking over la Città Sotterranea, as well as lots of derelict limestone grottoes turned into galleries, restaurants, and smart-design hotels with romantic vaulted rooms.
Nevertheless, it's worth taking the time to soak up the town's unspoiled charm. Spend an afternoon getting lost in the maze of narrow labyrinthine alleyways, meandering staircases, and pretty little courtyards that is Sassi di Matera (the UNESCO-protected old part of the city). Then, visit a couple of the numerous Rupestrian churches – hewn into the rock and decorated with centuries-old frescoes – that dot the area, and crown it all with a frothy cappuccino and a lip-smacking sfogliatella at a local bakery.
Greenland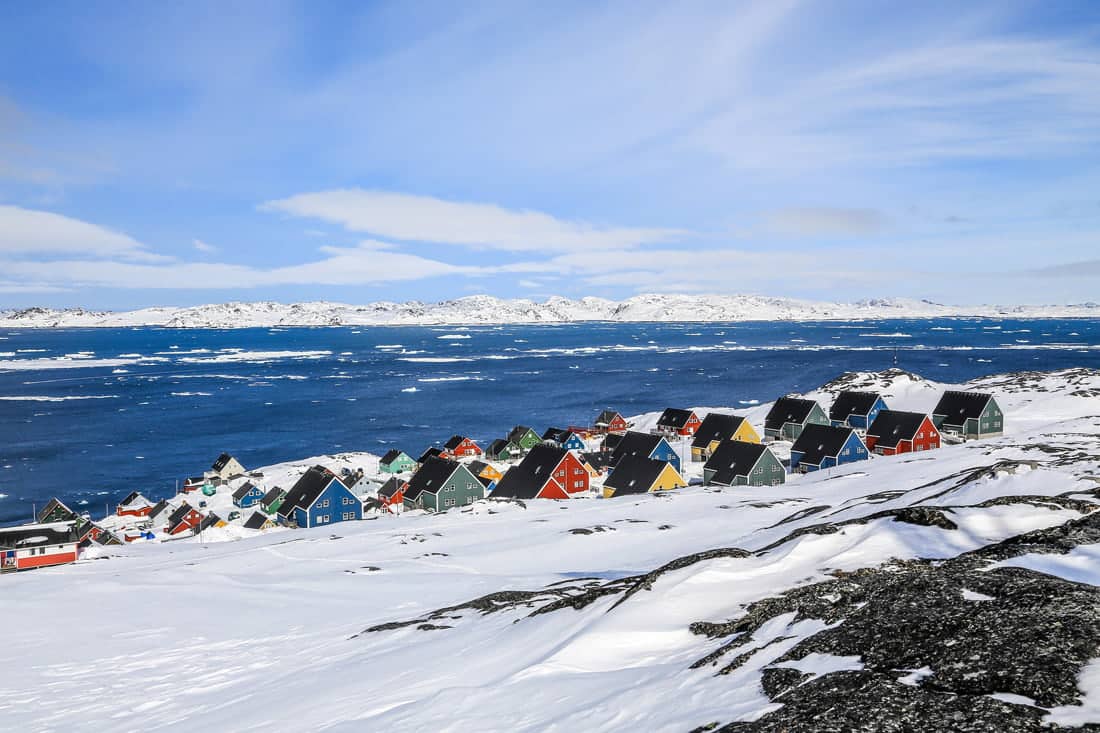 Breathtaking rocky fjords, majestic glaciers, and quiet, colorful towns make Greenland one of the best places to visit in 2023 – at least for lovers of the Arctic Circle and once-in-a-lifetime adventures.
A massive icy island between Iceland and the Canadian Arctic Archipelago, Greenland is as enthralling as it is remote. Though geographically part of North America, it is actually an autonomous constituent country of the Kingdom of Denmark, with a unique and fascinating Inuit culture all of its own.
There are no roads between towns, which means getting around is neither easy nor cheap. However, with a bit of planning or the help of a local travel agency, your trip to the world's largest non-continental island will be memorable for all the right reasons.
Depending on the season, visitors can cruise among icebergs under the midnight sun, kayak through icefields, explore the barren Greenland Ice Sheet (which covers 80% of its surface) on a dog sled, and spot incredible wildlife – from arctic foxes and wolves to whales and polar bears – in the planet's largest national park (Northeast Greenland National Park). Greenland also boasts fantastic opportunities for hiking, heli-skiing, whale-watching, and Aurora Borealis viewing.
Outer Hebrides, Scotland
If you're looking for rugged natural beauty and authentic local experiences, this group of islands off the west coast of Scotland is the one to watch this year.
Also known as the Western Isles, the Outer Hebrides offer an unexpected mix of pristine Caribbean-looking beaches, Northern Lights, and thoughtfully preserved Gaelic culture.
You can spend hours here walking through the open countryside amid swathes of moorland thick with wild flowers and along epic coastal paths towering above wild, whirling seas. The air is fresh, the views endless, and the stillness of nature is balm to the soul.
In a place like this, hurrying makes no sense, nor does technology. Instead, embrace the leisurely pace of life, have a drink at a quirky local pub, and indulge in some of the best seafood and farm-to-table cuisine in Britain.
Meanwhile, the islands are particularly famous for their rich birdlife and enigmatic archaeological sites. Lewis is home to the famous Hebridean Celtic Festival and the Callanish Stones, which are older than Stonehenge and just as intriguing; North Uist abounds in wildlife; the airport on the Isle of Barra is the only one in the world using a beach as a runaway; and Harris prides itself with some of UK's best beaches – think iridescent teal seas and miles of pure sugar-white sand.
Azores, Portugal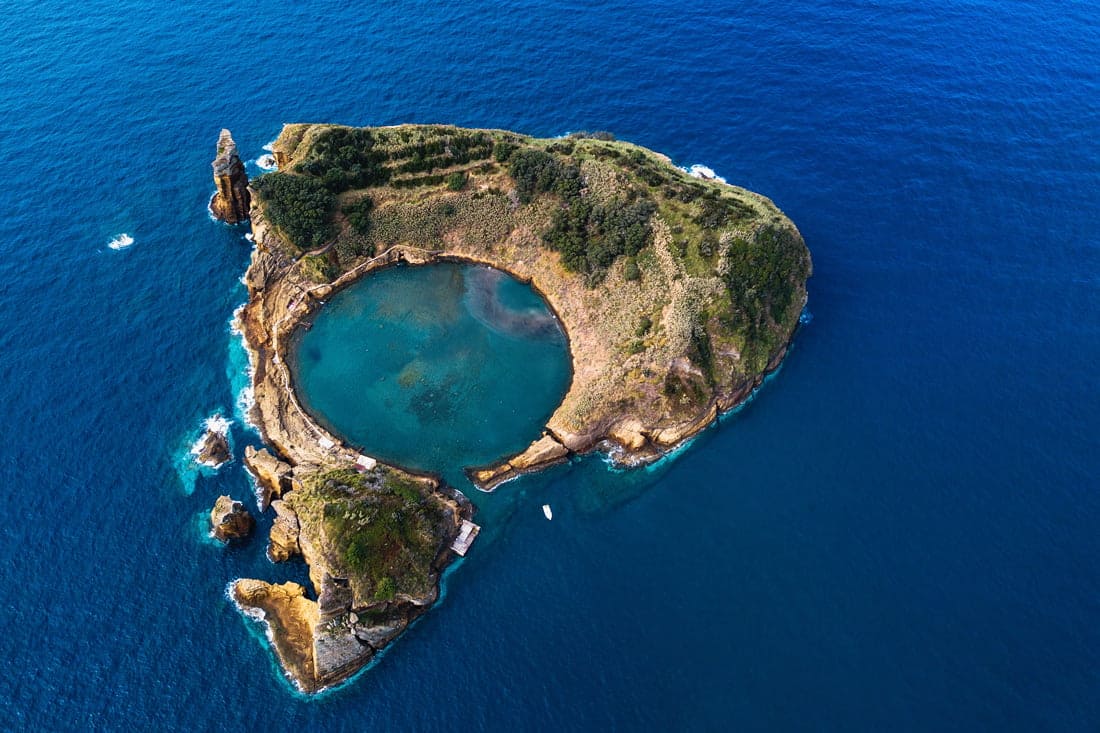 There are countless reasons to visit Portugal, but if your 2023 travel agenda includes soaking in bubbling geothermal hot springs, exploring lost-in-time fishing villages, and embarking on fresh off-the-beaten-path adventures, look no further than the Azores.
With luxuriant Lord of the Rings scenery, black volcanic beaches, and lakes of all shades of blue, this far-flung archipelago in the middle of the Atlantic is like nowhere else on the continent. Dubbed the "Hawaii of Europe", it is a place riddled with breathtaking natural wonders and distinct culture, where adventure reigns supreme.
Its 9 volcanic islands, each with its own character and geography, offer everything from beautiful Portuguese colonial architecture to world-class surfing to unrivaled whale watching. São Miguel, the largest and most diverse of them, is a paradise for hikers and marine enthusiasts, while Pico, which comes next, is home to stunning volcanic caves, rocky vineyards, and the highest mountain in Portugal. Terceira is best known for its vibrant festivals and UNESCO-listed capital Angra do Heroísmo, and Faial has some of the archipelago's best beaches.
Everywhere you go, you'll find brilliant hiking and walking opportunities, along with a relaxed atmosphere, delicious food, and oodles of quaint Iberian charm. Snorkeling is excellent too, thanks to the island's rich underwater flora & fauna and the numerous undersea caves. You can even walk inside a volcano or visit the only tea plantation in Europe.
While constantly named among the world's top destinations for sustainable tourism, the Azores are still a relatively hidden gem, affordable and largely undiscovered. And the best part, these fascinatingly remote Portuguese islands are as easy to reach from Europe as they are from the US, thanks to convenient direct flights from Boston, Oakland, and more recently, New York.
Berlin, Germany
There has never been a better time to visit Berlin. Germany's cool, liberal capital welcomes visitors with vibrant art, glorious nightlife, and a brilliant food scene.
Last years have witnessed the opening of Humboldt Forum, a new large-scale museum housed in the rebuilt Berlin Palace, which now incorporates two institutions – the Ethnological Museum of Berlin and the Museum of Asian Art.
Besides, eccentric Berlin is a hotbed for creatives, with lots of quirky galleries, artisanal cafés, and hip workspaces infusing life in the city's many derelict buildings. The streets are a canvas for graffiti artists, parks and green spaces stretch as far as the eye can see, and former warehouses have been transformed into clubbing temples. History is tangible here, but so is the explosive artistic energy that this big, multicultural metropolis exudes.
Tbilisi, Georgia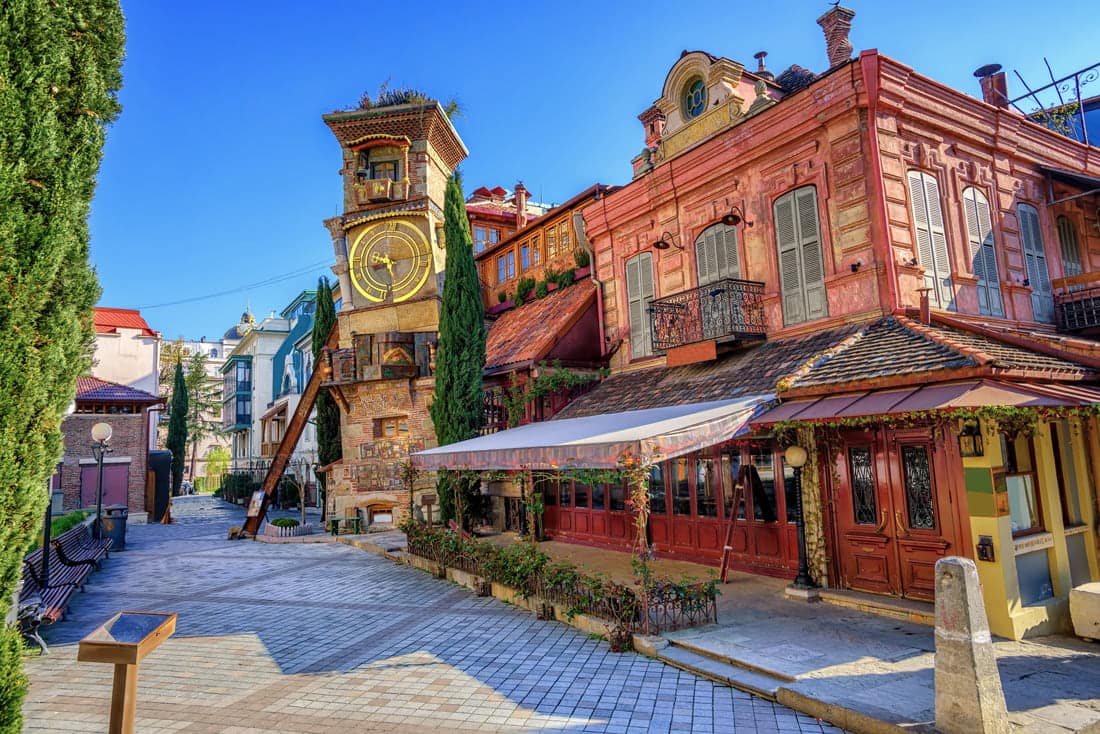 With a charming cobblestoned old town, delicious cuisine, and stylish hotels popping up like mushrooms, it's no surprise Tbilisi often makes the lists of 2023's top travel destinations.
Nestled in the valley of the Mtkvari River against a picturesque mountainous backdrop, the Georgian capital is weird, wonderful, and absolutely unique – an exceptional mélange of styles and eras, with Persian-style bathhouses standing next to ornate Armenian churches and crumbling Soviet factories turned into hipster hangouts; a legendary 8,000-year-old winemaking tradition; and an ancient fortress looming above.
Its medieval Old Town is a tangle of narrow cobblestone alleyways, mysterious vine-draped courtyards, and pastel-colored houses with intricately carved wooden balconies begging to be explored. There are vintage shops, old churches, and funky ventures all around; the coffee culture is booming; the culinary landscape is in the middle of a renaissance; and the nightlife scene is vibrant, varied, and tolerant – fueled by pumping electronic music, superb wines, and fiery chacha (local brandy).
The East-meets-West capital of Georgia is having a moment, and there's no better time to visit than now, before tourists start flocking here.
Zadar, Croatia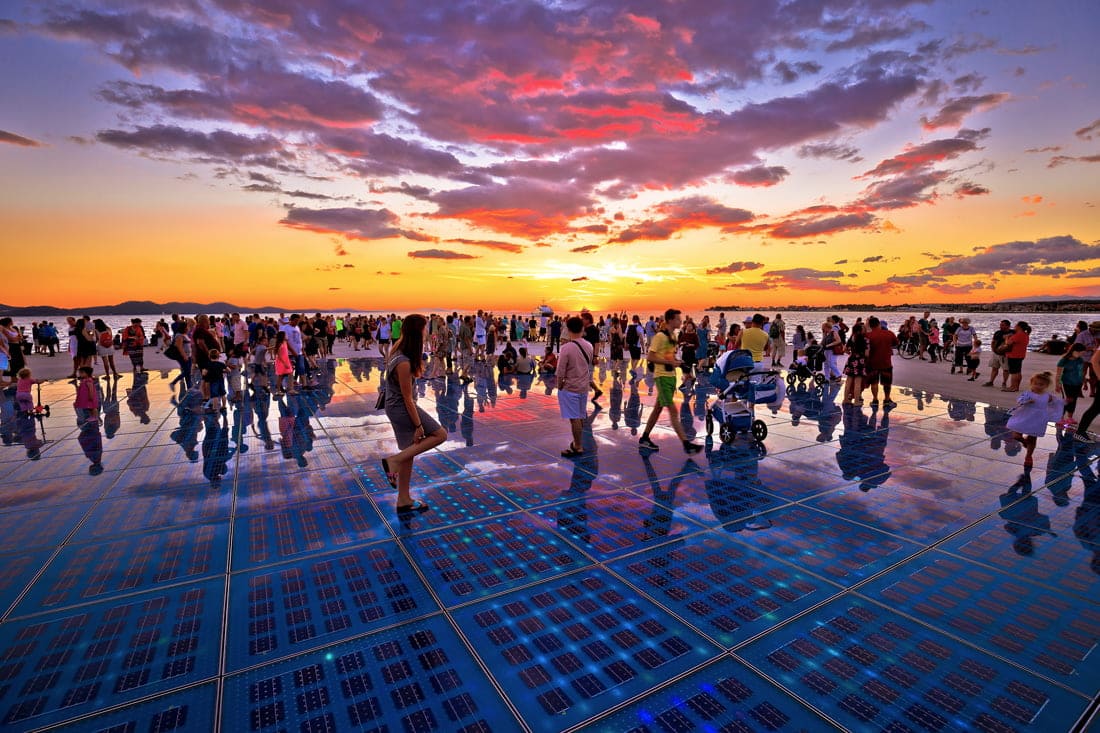 While most visitors to Croatia focus on postcard-perfect Dubrovnik or fashionable islands like Hvar and Korčula, Zadar is making its mark with striking public art installations, an exceptional cultural heritage, and magical sunsets.
This cosmopolitan city along the northern Dalmatian Coast boasts gleaming Venetian marble streets, top-notch seafood restaurants, and a vibrant coffee scene. Jutting into the sparkling blue waters of the Adriatic, its walled UNESCO-protected Old Town is a treasure trove of Roman remains, fascinating medieval churches, and narrow, atmospheric lanes buzzing with energy.
These days, however, Zadar's main draw is its beautiful waterfront promenade, where an award-winning art installation called the Sea Organ uses the ocean waves to create soothing, hypnotic sounds. Nearby, Greeting to the Sun – its sunlight-powered companion piece designed by Nikola Bašić – puts on a fantastic light show as the night falls.
Couple these with Zadar's bustling nightlife, laid-back pace of life, and youthful zeal, as well as easy day trips to sleepy islands and fairytale-like National Parks (Krka and Plitvice Lakes), and you have the kind of place European travel dreams are made of.
Copenhagen, Denmark
In the last few years, Copenhagen has rarely been out of the spotlight. And, considering that it's constantly named one of Europe's most livable, bike-friendly, and design-forward cities, that's hardly a surprise.
Inspiring dining places, chic new hotels, and an excellent taste in design have transformed Copenhagen into Europe's capital of cool. The city is jam-packed with culture, history, Michelin stars, and effortlessly stylish locals, and each of its eclectic neighborhoods has a charm of its own.
Nowadays, the trendiest of them is Vesterbro – a hipster district outside the city center, filled with quirky vintage shops, organic eateries, and wonderful street art. Even so, most visitors flock to Indre By, the touristy but no less charming Old Town – home to picturesque cobbled streets, fantastic museums, and the colorful Nyhavn area along the waterfront. Then there's bohemian Christianshavn, multicultural Norrebro, and posh Frederiksberg – known for its elegant Neoclassical houses, glitzy fashion boutiques, and upmarket restaurants.
Stunning architecture and a wealth of cultural treasures lend the Danish capital a storybook charm, but it's the city's creative vibes, clean Scandinavian design, and ambitious green agenda that really make it one of the best European cities to visit.
Copenhagen is aiming to become carbon neutral by 2025, and its state-of-the-art green power plant already hosts one of the longest artificial ski slopes in the world up on its roof. Need we say more?
Ljubljana, Slovenia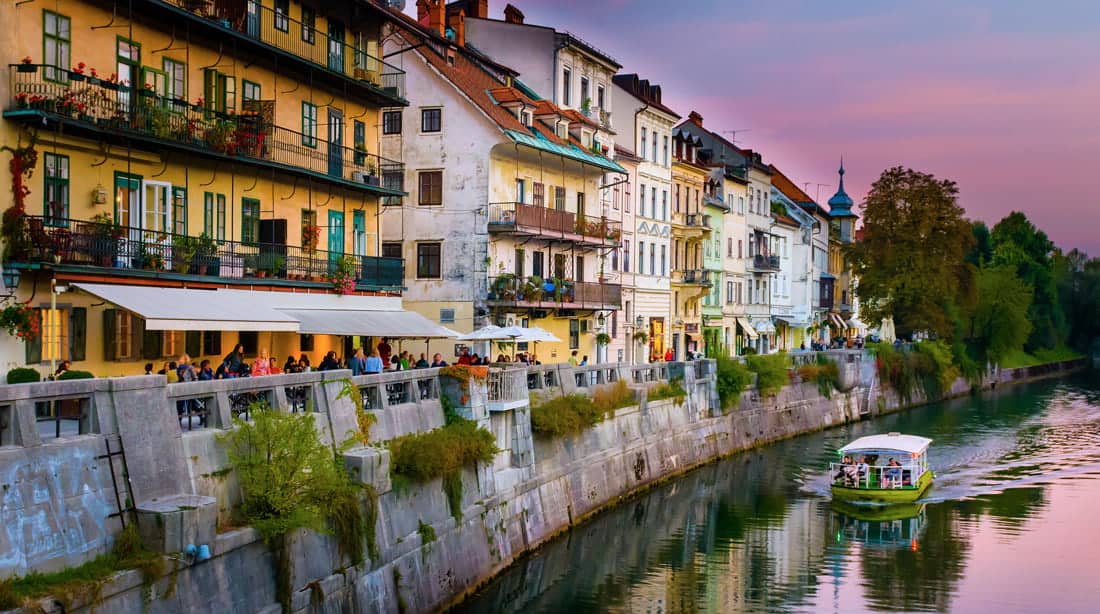 If you've already experienced the many delights of Croatia or the gloriously unspoiled coast of Montenegro, head to Ljubljana for an idyllic mix of cobbled streets, leafy parks, and cool riverside cafés, which is enough to make it one of our favorite places to visit in Europe in June.
Slovenia's young and vibrant capital is stepping into the limelight with hot new hotels, forward-thinking restaurants, and a burgeoning cultural life. The architecture throughout the city celebrates both its rich past as well as its bright future, with everything from graceful Baroque and Viennese Secessionist buildings to Jože Plečnik's modernist marvels to clever sustainable projects.
Ljubljana was named the Green Capital of Europe in 2016, so expect to find a city in perfect harmony with the surrounding nature, with excellent cycling infrastructure, outdoor activities galore, and a blissfully car-free historic center just waiting to be explored.
The turquoise Llubljanica River winds its way through the Old Town, an atmospheric enclave of elegant open squares, picturesque ornate bridges, and cobblestone alleys nestling in the shadow of Ljubljana Castle.
Add excellent museums, independent fashion boutiques, and a roster of summer festivals, plus a less-than-an-hour's drive to magical Lake Bled, and there's no doubting why Ljubljana is one of the best places to visit in Europe right now.
Almeria Province, Spain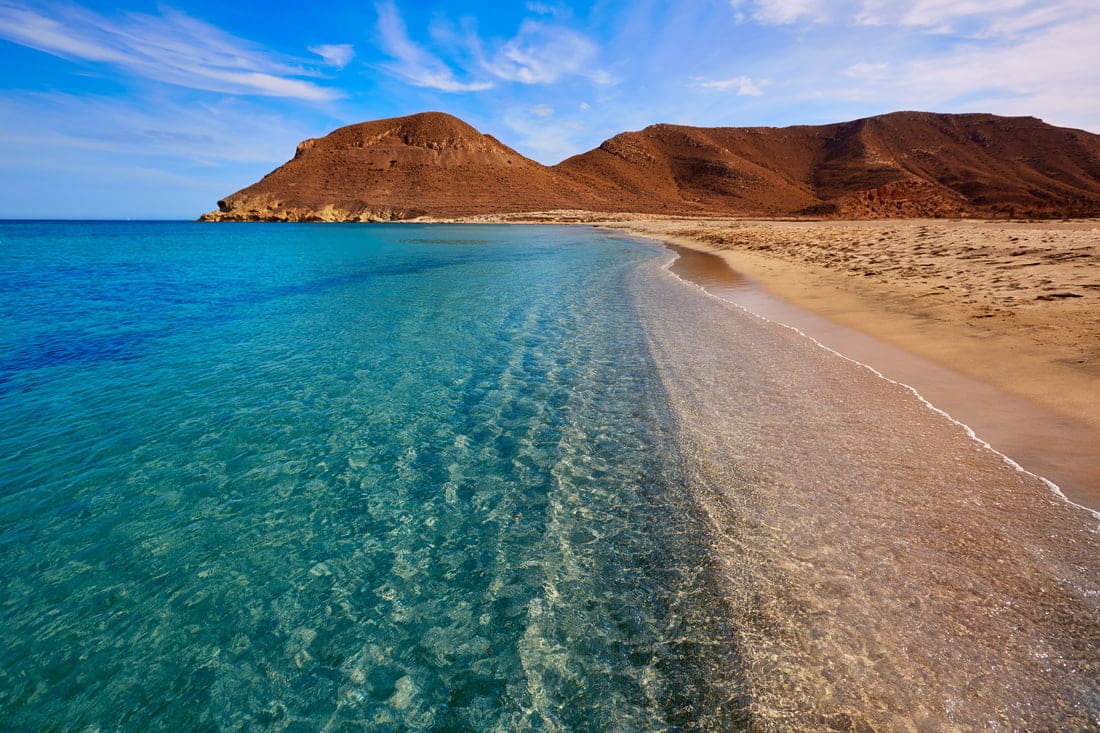 Of all of Spain's Andalusian provinces, Almeria is probably the most diverse, unique, and strikingly beautiful. It is a strange place where heavenly beaches coexist with barren lunar landscapes alongside Europe's most fertile agricultural areas.
The spectacular rocky coastline of Cabo de Gata natural park is home to long, pristine sandy beaches, flamingo-studded salt flats, and secret coves lapped by the clearest Mediterranean seas, but head inland, and you'll discover the only real desert in this part of the world. Desierto de Tabernas is a geological marvel scattered with otherworldy ochre-colored formations, dry riverbeds, and Wild West theme parks once used as filming locations for Sergio Leone's famous spaghetti westerns.
Often overlooked by travelers to the South of Spain, the province's capital city, also called Almeria, has one of the best tapas scenes in the country, plus tranquil palm-fringed squares, splendid churches, and a spectacular 10th-century Moorish fortress (Alcazaba).
Less than 100 km east lies the impossibly pretty hilltop town of Mojácar, with its whitewashed labyrinth-like pueblo and gorgeous Blue Flag beaches.