Since New York City is the largest (by population), busiest, and most culturally diverse city in the United States, you might be tempted to believe that getting around is a nightmare.
Au contraire! With an excellent public transportation network and lots of other enticing options, navigating the characterful neighborhoods within its 5 boroughs, visiting famous attractions, and getting a feel of the city is easier than you think.
Here are the best ways to explore NYC, whether you prefer to walk, bike, sail, or take in its buzz and magic from above.
Walk, Walk, Walk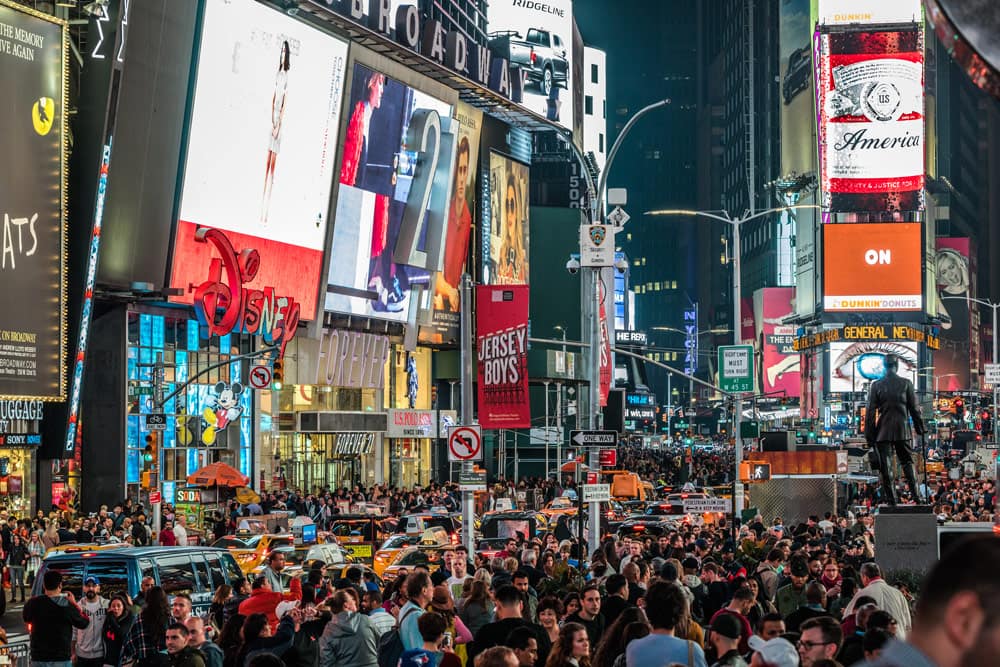 As one of the world's great walking cities, it's no surprise that the best way to explore New York is on foot. More than anything else, this will offer you the unique chance to capture the soul of this bustling mega-metropolis, immerse yourself in its colorful sights and sounds, meet the locals, and admire the architecture. Plus, it costs nothing.
Of course, the city is huge, but mapping out the attractions you want to visit, grouping them by neighborhoods, and covering one area at a time will save you lots of time, money, and energy.
At 22,82 mi², Manhattan – where most of NYC's iconic sights are located – is a joy to explore by foot. And so is Brooklyn, which although larger in size, is overflowing with quirky shops, cafés, and great skyline views over the water.
There's a lot happening on the streets of New York, but if planning and orientation are not your strengths, there are virtually endless walking tours – focusing on everything from food to history – to choose from.
If architecture is your thing, the Municipal Art Society of New York is your best bet. Otherwise, Free Tours by Foot offers over 35 pay-what-you-wish tours of Manhattan and Brooklyn, including a relaxing stroll through Central Park, a night tour around Midtown Manhattan, as well as excursions to SoHo, Little Italy, and Chinatown. All these are led by licensed guides and native New Yorkers who know their way around the city better than anyone and love sharing their knowledge with you.
Embark on a Cruise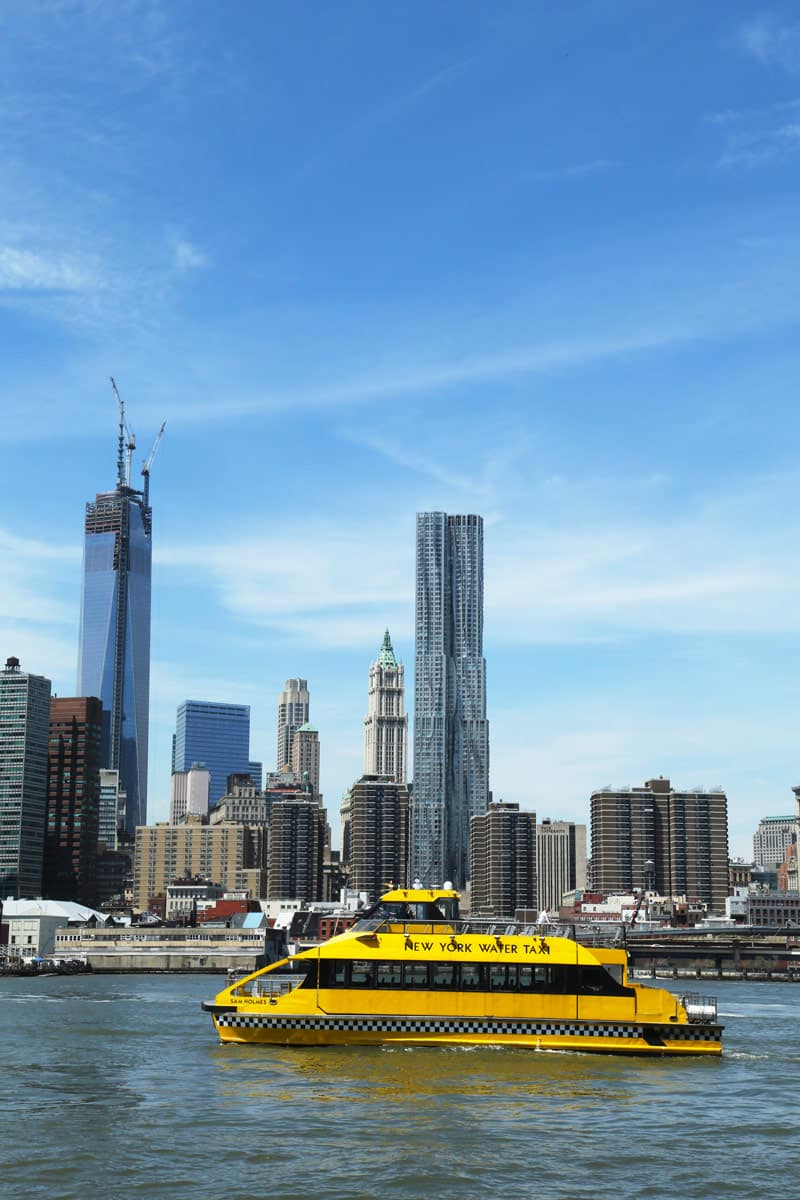 From free boat rides to hop-on hop-off sightseeing tours and luxury dinner cruises, there are countless ways to see New York City from the water.
For example, Circle Line – the most popular cruise service company around, offers an excellent variety of themed excursions and sightseeing tours around Manhattan, from sunrise to sunset.
Alternatively, with an All-Day Access Pass, you can hop on and off New York Water Taxi as many times as you like. As well as offering fantastic views of the Statue of Liberty, Empire State Building, Brooklyn Bridge, and One World Trade Center, the service stops at 11 locations around Manhattan and Brooklyn, offering you the opportunity to explore the city's greatest waterfront neighborhoods, sights, and attractions at your own pace.
If your budget is tight, take the East River Ferry, a quick commuter ferry that costs $2.75 one way and has three convenient routes: Wall Street – East 34th Street in Midtown Manhattan, Wall Street – South Brooklyn, and Wall Street – the Rockaways (in Queens).
Or, even better, embark on the Staten Island Ferry, which is one of the best free things to do in NYC and offers a great vista of the Statue of Liberty, the harbor, and the mighty skyscrapers of Lower Manhattan.
See the City from Above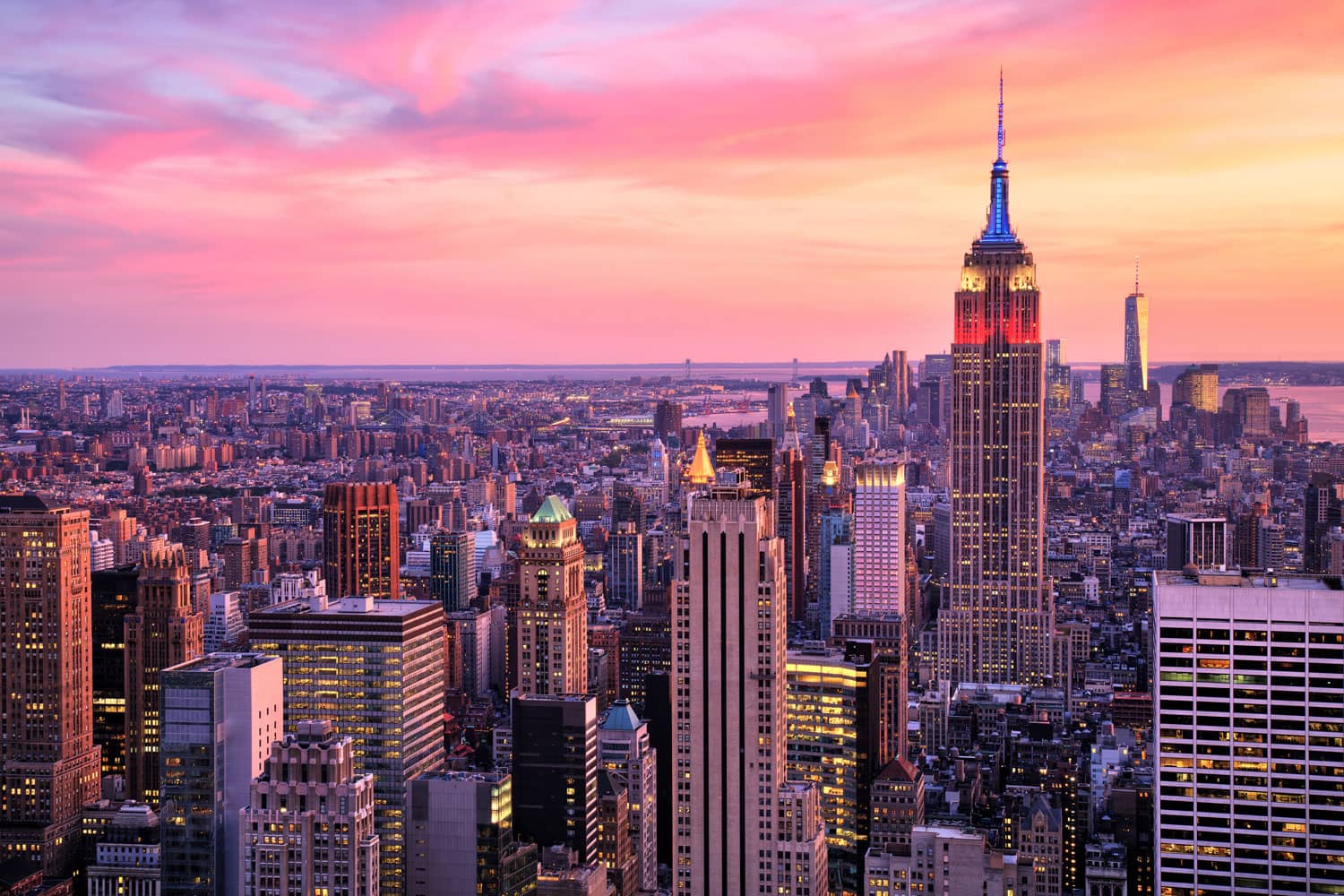 There are countless ways to explore New York City, but seeing it all from above is a truly mesmerizing experience. Whether you choose to climb atop its famous landmarks or just stroll the High Line and Brooklyn Heights Promenade, you're in for an unmatched visual feast.
For a memorable experience, it's worth braving the crowds at Top of the Rock or the Empire State Building's 86-story-high deck, but some of the most extraordinary observatories in the city are its panoramic rooftop bars, where you can enjoy million-dollar skyline views for the price of a cocktail.
Other spots that offer equally jaw-dropping sights, albeit from different perspectives, include the Brooklyn Bridge, Belvedere Castle in Central Park, the Met's Roof Garden, and One World Observatory at the top of One World Trade Center, to name but a few.
For a unique outlook of NYC, take the Roosevelt Island Tram, which winds its way above the East River, providing unique vistas over the East Side of Midtown Manhattan. The aerial tramway connects the Upper East Side with the quiet Roosevelt Island, and the 4 min ride costs just $2.75 one way (free with an unlimited MetroCard).
If you want to see the Big Apple from an even broader perspective, almost nothing can beat a helicopter ride over Manhattan. Though not cheap, this exhilarating experience allows you to capture epic shots of New York City and gives you memories that will last a lifetime as you soar past some of the world's most iconic landmarks in style and comfort.
Go on a Movie Tour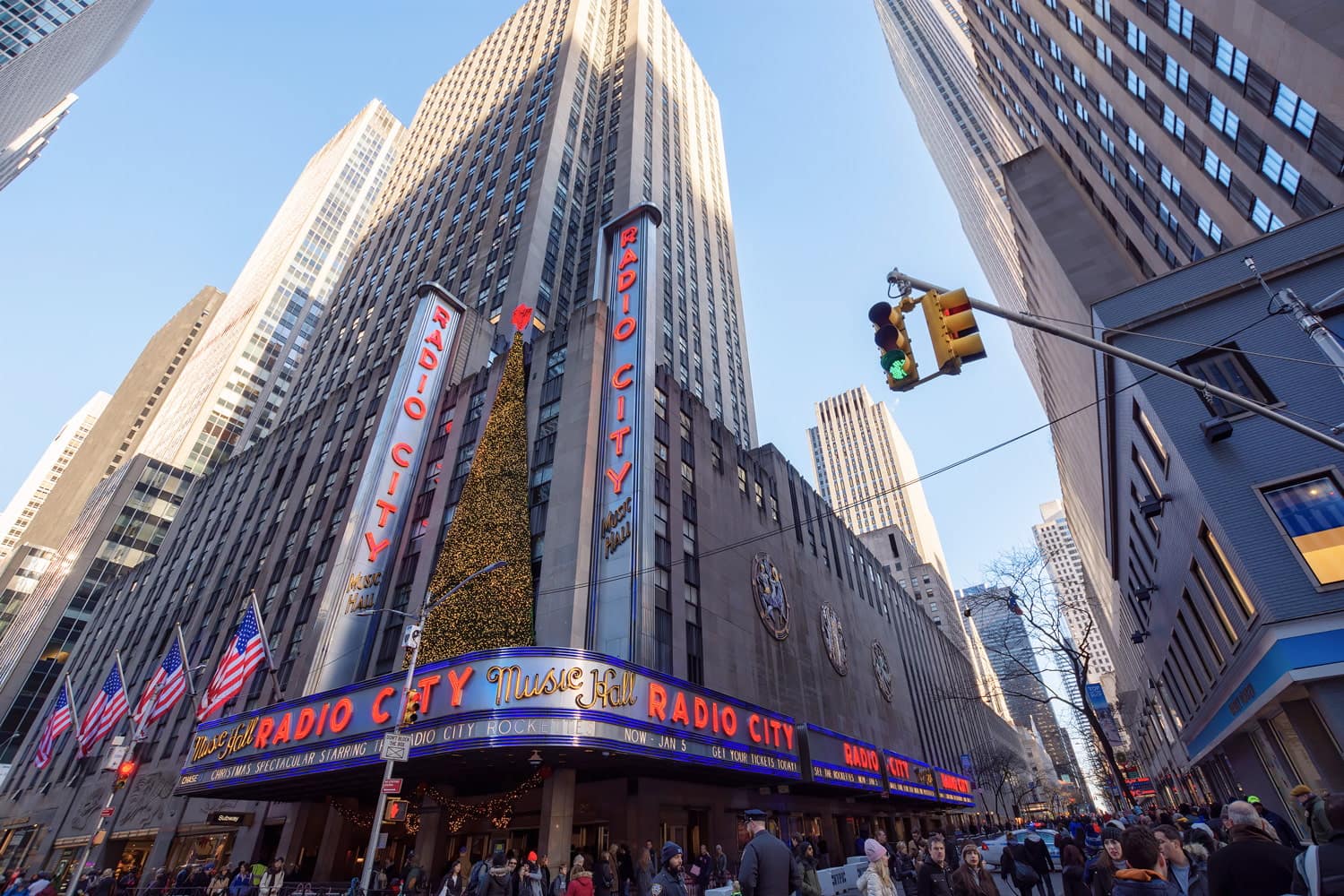 I don't know about you, but I've always been in love with the romanticized New York from the movies and TV shows. Home Alone 2, Friends, Seinfeld, and Sex and the City were my first introduction to the city that never sleeps, and they had a memorable impact on my future travel aspirations and plans.
If you're anything like me, you won't leave New York City without touring at least some of its famous filming locations. Whether you choose to do your research and explore them on your own or opt for a guided themed tour led by a reputed company like On Location Tours Inc. you'll be spoilt for choice in this cinema-perfect city.
Include destinations such as Central Park South, Greenwich Village, and Flatiron Building in your itinerary and you'll be able to see the apartment building where Monica, Chandler, Joey, and Rachel lived, plus lots of familiar sights featured in American Hustle, The Great Gatsby, Home Alone 2: Lost in New York, Gossip Girl, and Spider-Man.
Cycle Around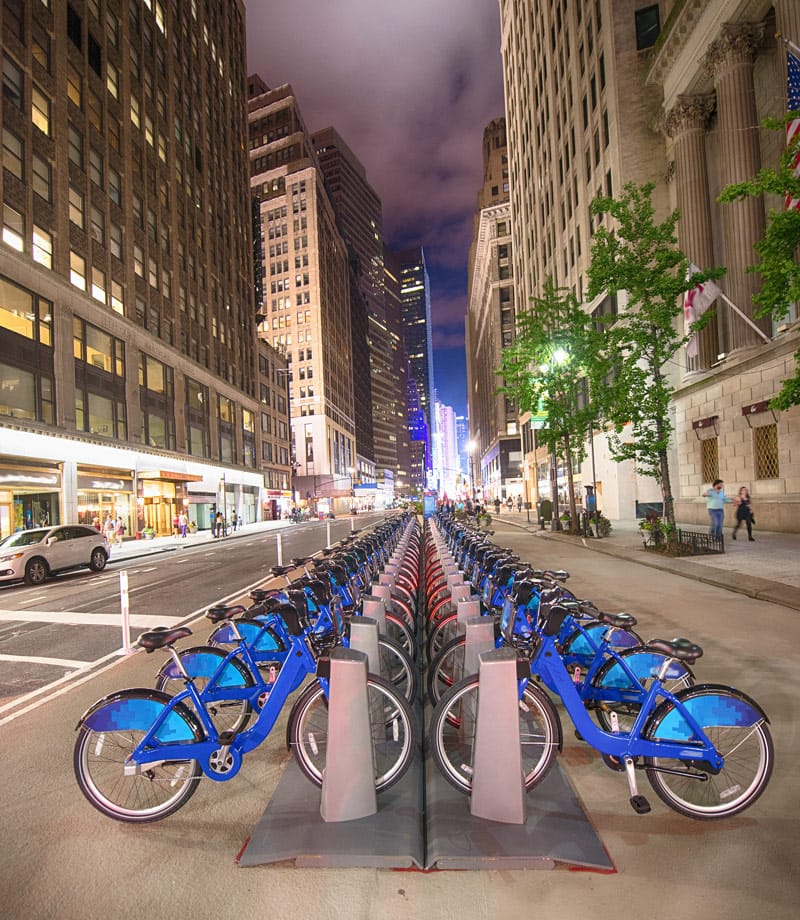 Biking is a fun, inexpensive way to get around New York City. This is not Copenhagen, but with a successful bike-share program and an increasing number of designated cycle routes and lanes, you can easily pedal around various areas of the city, get in touch with nature, and find your way to wonderful viewpoints.
Some of the best and most scenic routes include the greenways along the Hudson River and East River, Brooklyn Bridge Park, and the 6.1 miles Full Loop around Central Park.
Take the Subway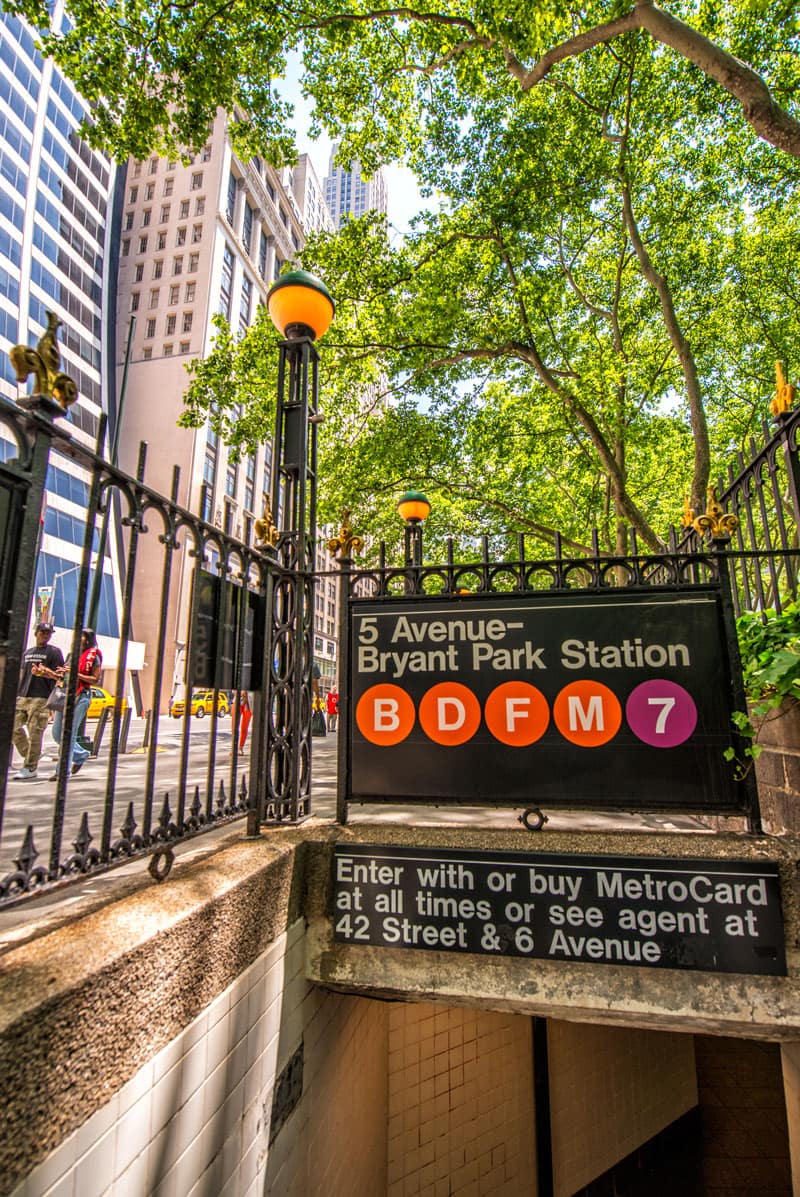 Walking and biking are both excellent ways to get the pulse of the neighborhood, engage in people watching, and familiarize yourself with this magnificent city, but when it comes to covering long distances quickly, there's nothing more economical and efficient than public transport.
NYC's subway system is one of the largest and most extensive in the world; it runs 24 hours a day and can get you just about anywhere you'd want to go in Manhattan, Queens, Brooklyn, and the Bronx. It may seem complicated for first-time visitors, but there are tons of free apps out there that will help you understand how it works.
If you're planning to use public transport heavily while in New York City, buy a seven-day MetroCard for $33 and get unlimited access to the subway and bus. This will not only save you money, but it will also help you explore the city like a local and get a sense of real New York.
Eat Your Way Around (Ethnic) Neighborhoods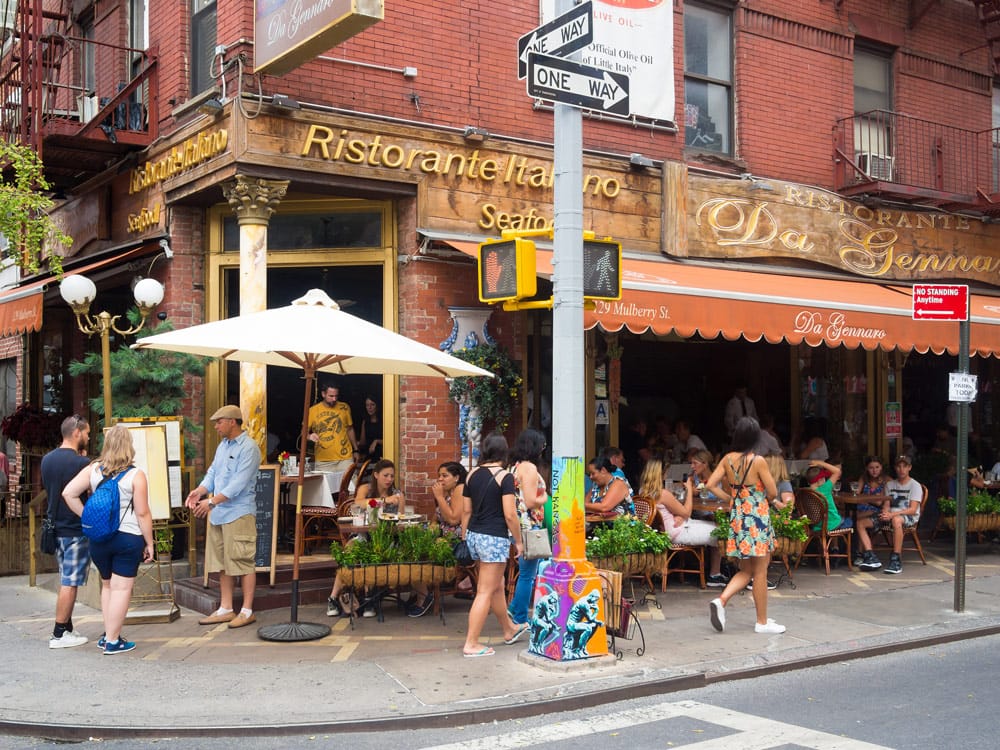 As a melting pot of cultures and ethnicities, it's no wonder NYC has a fabulously diverse food scene. From bakeries and pizza pie parlors to Michelin-starred restaurants, the offer is outstanding. And if you want to eat your way around the world, you can simply do so by touring the city's (ethnic) neighborhoods.
In East Village alone, you can spoil your taste buds with Argentine, Australian, Greek, and North African fare, without having to walk too much. East Harlem is bursting with Mexican, Dominican, and Puerto Rican restaurants, while Chinatown in Manhattan and Flushing in Queens are both a dream come true for lovers of Asian cuisine.
For killer brick-oven pizza, heavenly ricotta, and the best homemade pasta, skip Manhattan's touristy Little Italy and head to the Bronx neighborhood of Arthur Avenue, where Italian culture, history, and heritage are more alive than anywhere else in the city.
In Queens, Indian and Latin American gastronomies are well represented in Jackson Heights, whereas Astoria is all about excellent Greek tavernas specializing in seafood and traditional mezes.
Otherwise, visit Brooklyn for authentic Polish delicacies (Greenpoint), excellent Mexican food (Sunset Park), and bold Eastern European fare (Little Odessa).
Hop on a Big Bus New York Sightseeing Tour
It may sound touristy, but hopping on an open-top Big Bus tour when in New York is a fun and remarkably practical way of exploring the city, especially for first-time visitors. The tour takes passengers through the whole city, allowing them the flexibility to hop on and off the bus whenever they want.
Consequently, you'll get to see all the top sights in the Big Apple or easily customize your sightseeing itinerary according to your interests, all while enjoying free onboard Wi-Fi and interesting narration provided by an enthusiastic English-speaking guide.
Routes cover areas such as Downtown, Uptown, Midtown, and Brooklyn, and some of the most popular stops along the way include Times Square, Wall Street, Central Park, Rockefeller Center, The Metropolitan Museum of Art, and Brooklyn Bridge.
A classic 1-Day Ticket ($ 49.50) only covers Downtown, Uptown, and Midtown, but the best choice is to get the New York Explorer Pass and include in it your preferred attractions.
Book a Shopping Tour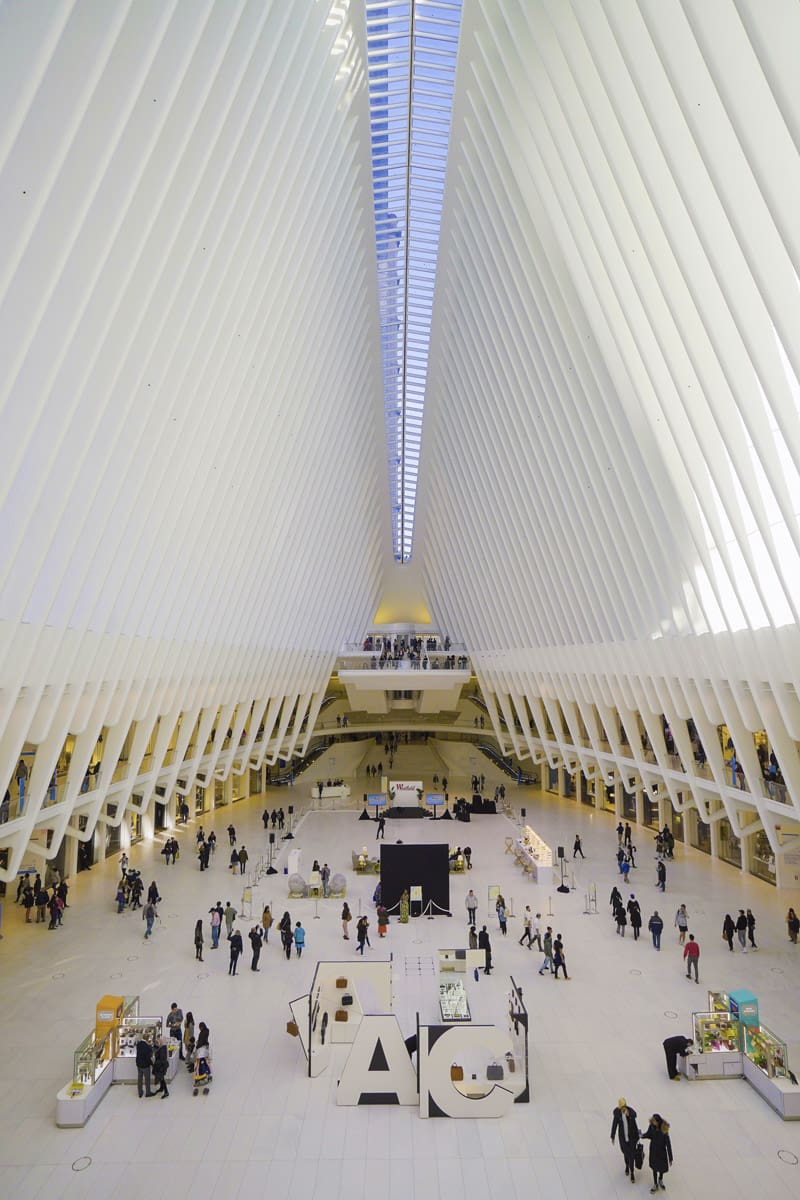 With gourmet food markets, cool independent boutiques, and the most magnificent department stores on the planet, New York's shopping scene knows no bounds. The only problem is where to begin.
That's where shopping tours come in handy, and the city offers tons of great options – from fun excursions around various districts to ultra-exclusive experiences with a personal stylist.
Depending on your budget and interests, you can choose between Free Tours by Foot's NYC Second-Hand & Vintage Fashion Shopping Day in charming Gramercy; a two-hour retail therapy session through the chic indie boutiques of SoHo and Nolita with Shop Gotham; or a day trip to Woodbury Common Premium Outlets, Central Valley – one of the largest outlet centers in the world.
For the ultimate private VIP shopping experience, look no further than Style Room, where fashion specialist Karen Parker O'Brien offers behind-the-scene outings to exclusive designers' showrooms and studios along with limo rides, chilled champagne, and privileged discounts.
Make the Most of Your Visit with New York Explorer Pass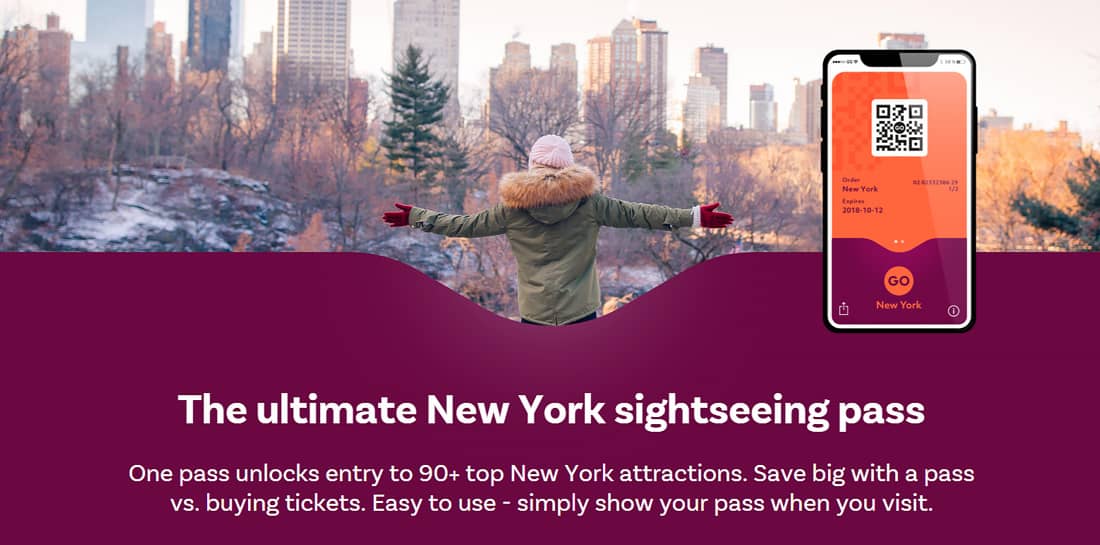 Saving the best for the last, this is your number one ticket to the city's top attractions and tours, all for one convenient pre-paid price.
Available for 30 days, the New York Explorer Pass is the best way to go for visitors who want to discover the city at their own pace while saving precious money and time along the way.
Choose a 3, 4, 5, 7, or 10-choice pass and enjoy access to a preselected number of top sights, tours, and cruises from over 90 attractions on offer, plus exclusive deals at local shops & restaurants and a free pocket-sized guidebook chock-full of maps and useful info.
As well as saving up to 50% off admission prices, travelers opting to explore the city with the New York Explorer Pass will also be able to skip the line at highly popular attractions such as the Empire State Building, Top of the Rock, or the Metropolitan Museum of Art.
In addition to celebrated museums, monuments, and sights, there are also sightseeing cruises, horse carriage rides, and interesting walking & bus tours to choose from. And the best part, you can decide which attractions to visit on the go.